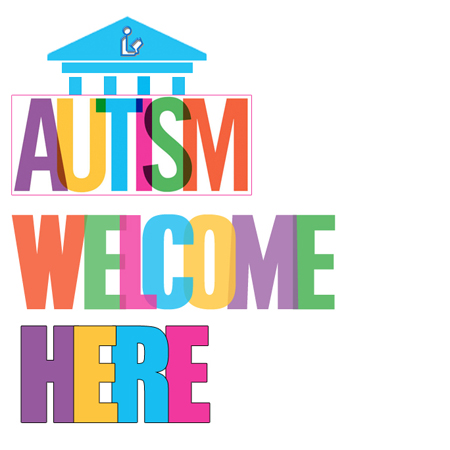 Libraries and Autism is honored to be sponsoring an ongoing grant offering, started in 2016, called, AUTISM WELCOME HERE: Library Programs, Services and More
The response to the first three cycles of this grant (2016-2018) has been impressive, and speaks not only to the ongoing need, but to the willingness and effectiveness of librarians all over the country who are doing amazing things.
Thank you all for your applications, and your efforts to serve people with Autism Spectrum Disorder in your library.
Previous Grant Winners Include:
* The 2018-2019 Third Cycle Grant Winners: Half Hollow Hills Community Library (Dix Hills, NY);
Autism BC Lending Library (Richmond, Canada); and Oscoda County Library (Mio, MI)
* The 2017-2018 Second Cycle Grant Winner: The Albert Wisner Public Library (Warwick, NY)
* The 2016-2017 First Cycle Grant Winners: Simsbury (CT) Public Library; and Judith J. Carrier
Library at the Tarrant County (TX) College Southeast Campus, along with the impressive
results and resources they've created.
The application period for the 2018 grant cycle closed on Dec. 1, 2017.
The next cycles' grant applications will be accepted starting September 1, 2018.
In 2008 the Scotch Plains Public Library and the Fanwood Memorial Library, together with our partners, created Libraries and Autism: We're Connected. This award winning project produced a customer service training video and website primarily for library staff to help them serve individuals with autism and their families more effectively. The video focuses on what you need to know about autism and will empower you with specific techniques to offer more inclusive service to this growing and underserved population.

The resources here on the website, along with the on-site training workshops which have been presented to hundreds of librarians around the country, expand on our customer service video to address the real world implementation of best practices and universal service for people with ASD and their families and helps staff to improve their ability to provide excellent, inclusive, universal customer service to everyone who uses the library.

Every library we visit tells us the same story of increasing numbers of families dealing with ASD who are turning to their public library for resources, programs and a community center where they are welcome. We stress communication, customer service, using individuals on the spectrum and with other developmental disabilities as staff and volunteers in the library, programming strategies that work, connecting with local experts, and the importance of empowering staff to be willing to 'do something'.
UPCOMING & RECENT
PRESENTATIONS & WORKSHOPS
August 15, 2018
Mid-Continent Public Library
Independence, MO

October 4, 2018
Nebraska Library Association
Annual Conference
Re-envisioning Relevance: For Our Communities. For Ourselves
Lincoln, NE
Pre-Conference session - 8:30 a.m.
---
December 6, 2017
Haverford (PA) Township Free Library
November 9, 2017
Alexandria Library, Alexandria, VA
June 24, 2017
ALA 2017 Annual Conference Chicago
Taking on Autism: A Movement for Collaborative Solutions - 8:30 a.m.
Click HERE to see
where else we've presented in the past
For information on how to schedule an
In-Depth Training Workshop
for your own library or group,
please contact us at Dan@librariesandautism.org